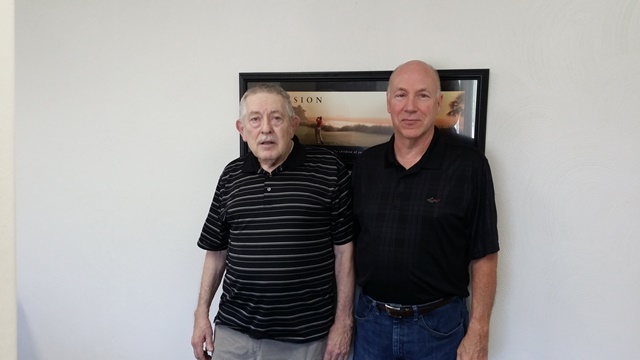 Meet Albert Ihnat. Mike Mayberry and Mike Masters have been working closely with Mr. Ihnat and he wanted to share a little about his life experiences.
"I have been fortunate to have good people around me in my life. My first wife passed away in 2004 after 41 years of marriage. On September 16, I will have been married to Tammy, my second wife for 9 years. That is now 50 combined years of marriage to my two lovely wives who are certainly good people.
I have also been fortunate to have been around so many good people while teaching in Anderson schools where I coached wrestling for 45 years. I was fortunate to be inducted to the Indiana Wrestling Hall of Fame in February 2014.
I have also been blessed to meet Mike Mayberry and Mike Masters. They have helped me with my life insurance and saved me thousands of dollars a year. I want to thank them and the others there. They are such good people.
Once again, I have been fortunate to be around so many good people in my life. It has been a blessing."