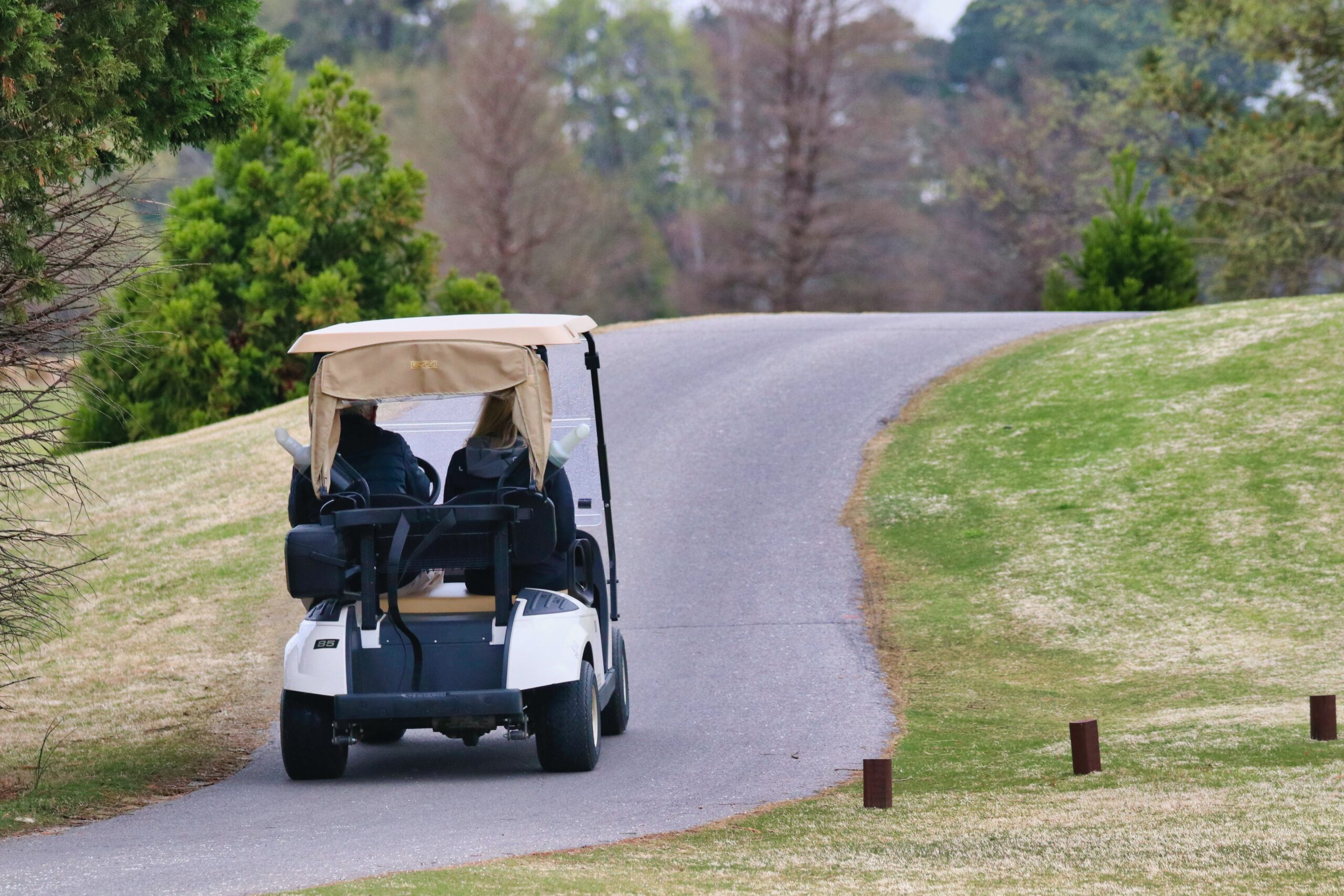 Golf carts are a growing mode of transportation that is no longer exclusive to golf courses. Many Americans use golf carts for recreational purposes like cruising around the neighborhood or retirement community. With this growing prevalence comes an increased risk of accidents and injuries – great reasons to consider getting golf cart insurance. While golf cart insurance is not always required, it does provide numerous benefits. 
This article will delve into golf cart insurance, exploring coverage options, state laws, and why obtaining insurance might be a wise decision. Whether you are looking for coverage for your golf cart or considering purchasing one, this article will provide valuable information on protecting your assets!
Understanding Golf Cart Insurance
Types of Coverage
There are several coverage options when it comes to golf cart insurance.
1. Liability Coverage 
The most fundamental type of coverage is liability coverage. Liability coverage is required for golf cart owners in most states. This type of coverage protects you financially if you cause an accident that results in injury or property damage to others. It may cover medical expenses for both parties, property damage, and even legal fees. Additionally, you may consider property damage coverage as well to add to the coverage provided by the liability coverage.
2. Collision Coverage
With 65,000 injuries caused by golf cart accidents occurring in a decade, collision coverage is essential to nearly every golf cart insurance policy. This type of coverage covers the costs of repairing or replacing your golf cart if it is damaged in a collision, regardless of who is at fault. 
Aside from accidents, your golf cart may also be at risk for damage from various other sources. Comprehensive coverage protects non-collision-related incidents like theft, vandalism, fire, or weather damage. It covers repairing or replacing your golf cart if damaged or lost due to these events and may be particularly important depending on where you live or use your golf cart.
Factors that Determine Rates
No two golf cart insurance policies are alike. There are several factors that insurance providers may consider to assess the level of risk associated with insuring a particular golf cart owner. The following are the primary factors that influence golf cart insurance rates:
Age and Condition of the Golf Cart
New carts may have lower rates due to a decreased risk of mechanical failure.
Driving Record of the Owner
Many insurance companies will assess the owner's vehicle driving record to determine risk.
Location and Usage of the Golf Cart
Areas of high traffic or increased crime may cause rates to increase.
Coverage Options and Limits
The types and amounts of coverage selected by the owner will affect the insurance rates. 
The deductible is the amount the owner must pay out of pocket before the insurance coverage kicks in. A higher deductible usually leads to lower premiums, while a lower deductible may result in higher premiums.
It is important to note that every insurance provider has different policies, so rates will differ slightly between providers. Always look at multiple providers to ensure you are getting a competitive rate.
State Laws and Golf Cart Insurance
Before searching for golf cart insurance policies, check your state's laws regarding golf cart ownership. Every state has different requirements for ownership, drivers, and insurance. In most Indiana cities, golf cart owners must have insurance and a "slow moving vehicle" sign. Additionally, drivers must have a valid driver's license and be at least 16 years of age. In Ohio, golf cart insurance is encouraged, and drivers must have a valid driver's license.
The required coverage limits can differ by the municipality, so it is crucial to familiarize yourself with your local government's requirements. Stay informed of changes or updates to these laws, and seek guidance from local authorities or insurance professionals who can provide accurate and up-to-date information specific to your state.
Reasons to Consider Golf Cart Insurance
Even if your city does not require golf cart insurance, there are still several compelling reasons to consider acquiring a policy. Here are some important benefits of golf cart insurance.
Protection Against Accidents and Damage
As with every vehicle, golf carts are at risk for accidents. Proper insurance coverage can protect you from financial liability and cover the costs of repairs regardless of fault.
Protection Against Theft or Vandalism
All property is prone to theft and vandalism, and golf carts are no exception. Insurance coverage can help reimburse you for the loss or damage caused by theft, attempted theft, or vandalism.
Protection for Passengers
As previously mentioned, golf cart accidents are no joke. Insurance coverage can provide financial protection for your passengers if they are injured in an accident. Also, liability coverage can cover legal fees if you get sued.
Insurance coverage for your golf cart provides peace of mind, knowing that you have financial protection in case of unforeseen events. It allows you to enjoy using your golf cart without worrying excessively about the potential risks and expenses associated with accidents, damage, or liability.
Let Us Help!
If you need reliable and comprehensive golf cart insurance, look no further than Masters Insurance. With our extensive experience and commitment to serving customers in Indiana and Ohio, Masters Insurance is well-equipped to meet all your insurance needs. Whether you seek personal or commercial lines insurance, life insurance, or annuities, our team has you covered. Contact us today to explore your options and find the perfect insurance coverage for your golf cart.