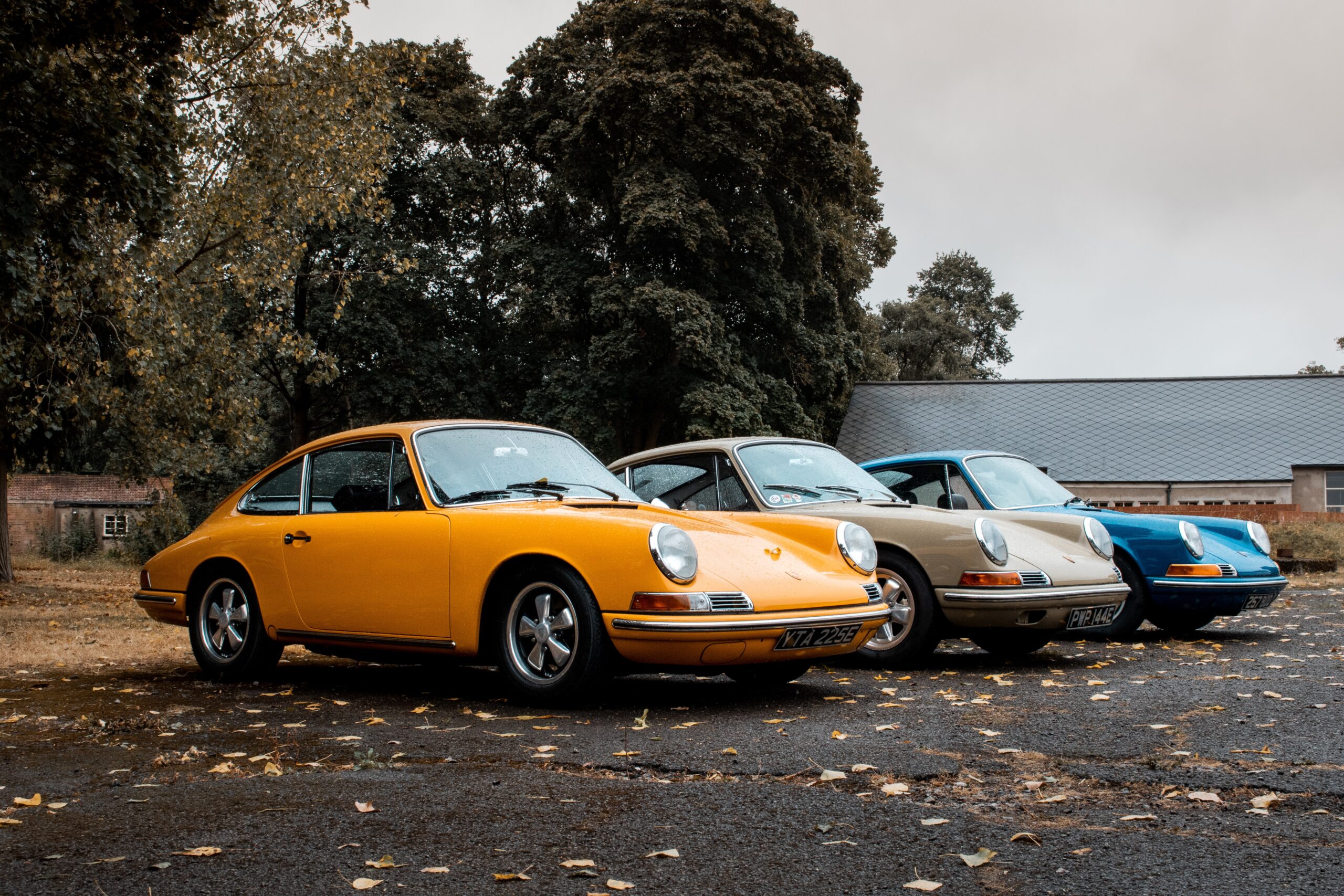 Classic cars possess a timeless allure, captivating enthusiasts with elegance and nostalgia. With only 5 million of these prized vehicles left in the US, it is important to understand the significance of insurance coverage. Unlike regular car insurance, classic car insurance offers specialized protection tailored to protect the beauty and value of these vehicles. 
This article will cover the ins and outs of customized coverage for classic cars, including its benefits, details, and tips for choosing the proper coverage. Whether you are a seasoned collector or making your first purchase, this article equips you with the necessary knowledge to protect your valuable assets.
What is Classic Car Insurance?
Classic car insurance is a specialized insurance designed for classic or vintage automobiles. Though this type of insurance is for cars, it differs from traditional car insurance in several ways. 
First, classic car insurance considers the unique historical value of classic cars. This type of car insurance offers "agreed value" coverage. The policy establishes an agreed-upon value for the vehicle so that the owner is adequately compensated for total loss. Classic car insurance provides complete protection for these important and valuable assets.
Classic car insurance also recognizes that these vehicles have different purposes than daily used vehicles. Average car insurance rates are often partially determined by usage and mileage. Alternatively, classic car insurance usually uses mileage or location restrictions to stipulate against using these vehicles for daily activities. These limited usage policies help preserve the car's value over time and reduce rates. Additionally, since classic cars have higher repair costs and rare spare parts, many policies will provide provisions for these expenses.
What Does Classic Car Insurance Cover?
Classic car insurance is a unique, customizable coverage specifically designed for each car. Specific policies will vary from car to car, owner to owner, and insurance provider to insurance provider. Several elements are prevalent in most classic car coverage: 
Traditional car insurance is based on the depreciated market value of the vehicle. Alternatively, classic car insurance often provides "agreed value" coverage. In other words, the vehicle's value is determined before the insurance policy purchase, ensuring full reimbursement for a total loss.
Comprehensive and Collision Coverage
Similarly to traditional auto insurance, classic car insurance typically includes comprehensive and collision coverage. This helps pay for repairs and replacement due to collision, theft, or vandalism. It is important to note that most policies include limited usage policies stipulating that the vehicle is driven only for certain circumstances.
Liability coverage is essential for nearly all policies. It protects you financially from medical bills, property repairs, and legal fees.
Since classic cars often have unique or rare parts, many policies offer coverage for replacing parts if they are damaged or stolen. 
Some policies may cover the cost of restoring a vehicle to its original condition, including visits to specialized mechanics and vintage parts. 
It is essential to note that coverage options and rates differ with every insurance provider. Be sure to look at a wide range of rates to get the best coverage for your classic car.
Tips for Choosing the Right Classic Car Insurance Policy
Choosing a classic car policy can be challenging, especially if this is your first time having one. Here are some ways to ensure you make the wisest choice for your assets.
1. Research and compare.
Since coverage options and rates differ with every insurer, shop around and obtain quotes from multiple insurance companies. Compare coverage options, premiums, and deductibles to ensure you are getting a policy that is right for you. 
2. Check the insurer's reputation.
Insurance companies with a strong reputation, particularly for classic cars, and financial stability are more likely to provide you with excellent coverage and options. Be sure to read up on reviews and look into each company's background with classic cars.
3. Look for coverage flexibility.
When shopping for your policy, it is essential to consider what you want to use your classic car for. Look for policies that will accommodate your anticipated driving habits and usages. 
4. Check deductibles and limits.
As you evaluate your options, look at the deductibles, premiums, and limits to see if they match your budget and needs.
5. Assess policy terms and exclusions.
Before you sign off on a policy, be sure to understand the terms and exclusions of your policy. Every insurer will have different requirements for drivers and usage, so it is crucial to ensure that these terms align with your expectations.
Let Us Help!
In your quest for customized coverage for your classic car, trust the expertise and dedication of Masters Insurance. With four convenient locations serving Indiana and Ohio residents, Masters Insurance has proved to be a reliable provider of personal and commercial lines insurance, life insurance, and annuities. Our knowledgeable team is committed to finding the best insurance solutions tailored to your unique needs. Contact Masters Insurance today and discover the peace of mind that comes with protecting your classic car with the proper coverage.