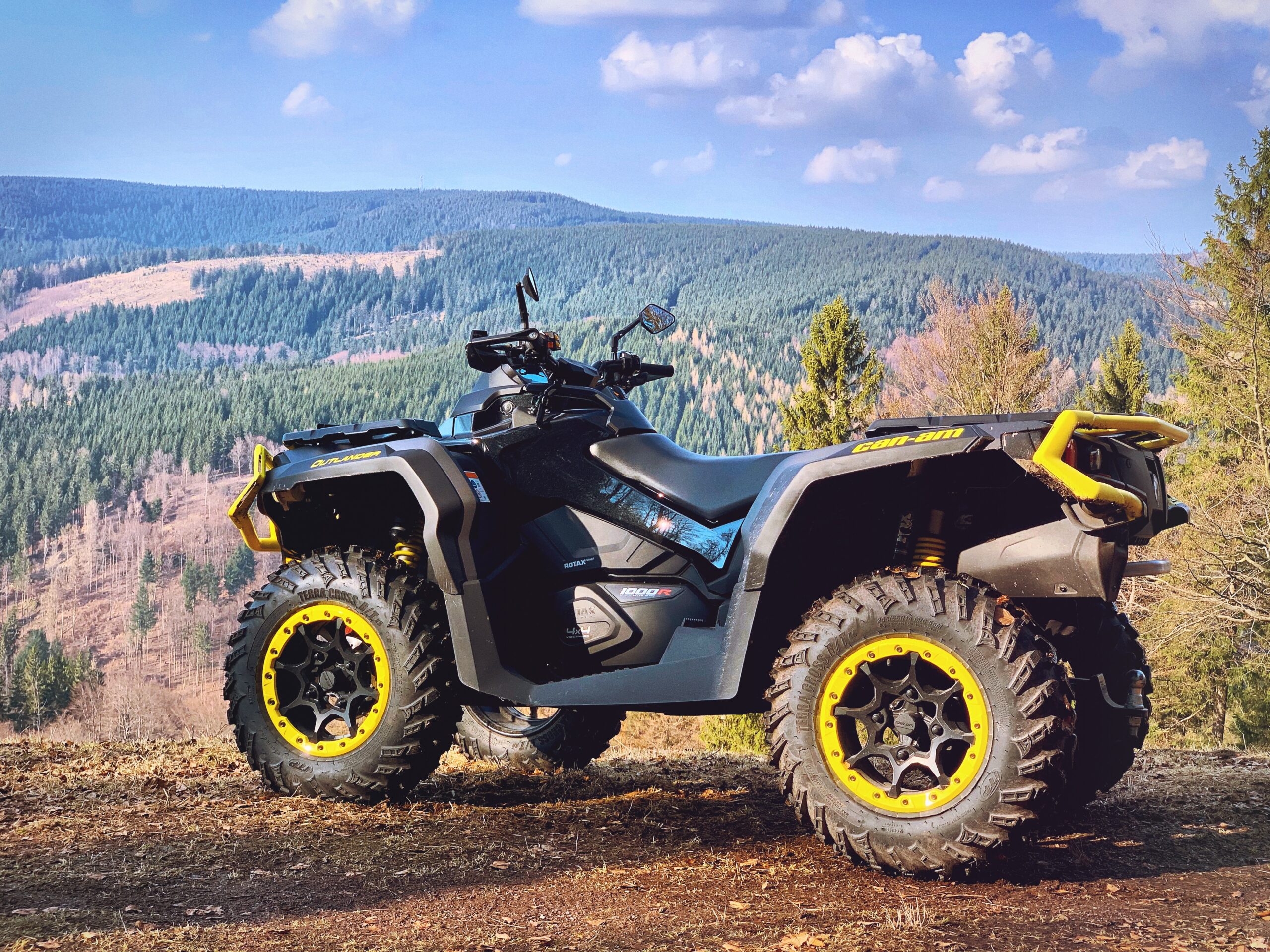 All-terrain vehicles (ATVs) are a fun and adventurous way to get around off-road. Though these vehicles are exciting, ATV accidents can be incredibly dangerous, leading to 135,000 injuries per year. Accidents in these sports vehicles can also cause serious financial detriment to drivers. ATV insurance, similar to regular auto insurance, is essential to managing the risk of owning and operating this type of vehicle. In this article, we will delve into the ins and outs of ATV insurance, including discussions of coverage types, rates, and tips for choosing the right policy for you and your vehicle. If you want to keep your ATV and your bank account safe from liability, keep reading!
What is ATV Insurance?
ATV and off-road vehicle insurance is a type of insurance coverage designed to protect ATV owners and riders from financial losses resulting from accidents, damages, or liabilities involving their ATVs. These vehicles are designed to drive across a variety of terrain, typically off-road environments like fields, trails, and other rugged landscapes. Given the uneven nature of these environments, driving and riding in these vehicles presents unique dangers and challenges. ATV insurance is a specialized auto insurance designed to address the unique risks of riding and driving off-road vehicles. ATV insurance is not usually mandatory in all jurisdictions, but it's highly recommended to protect yourself and your assets in case of accidents or unexpected events.
Depending on the type of coverage, ATV insurance can provide coverage for a range of scenarios, including accidents with other ATVs, collisions with trees, flooding, fire, theft, vandalism, and more. Coverage needs can vary depending on the type of vehicle, coverage you need, and how you use your vehicle. 
What Does ATV Insurance Cover?
Similar to other types of auto insurance, ATV insurance offers different kinds of coverage to suit the owner's needs. There are generally two categories of ATV insurance. The first category is coverage which pays for damages and injuries to others. Liability coverage pays for damages and injuries to others when the driver is at fault. These damages include property damage, bodily injury, and even your medical expenses, regardless of who is at fault. 
The other kind of coverage pays for damages and injuries to you or your property, regardless of who is at fault. Collision coverage pays for damages to your ATV when it is involved in an accident. This coverage can help pay for repairs and even a new off-roading vehicle if yours is destroyed. Additionally, comprehensive coverage pays for damages to your vehicle caused by fire, theft, and weather. These coverages are typically optional in most auto policies but are important to receiving full protection and coverage.
Factors Influencing ATV Insurance Rates
Generally, ATV insurance costs less than traditional auto insurance, but coverage rates will vary depending on several factors. The age, type, and model of your ATV are some of the primary factors determining your insurance rate. A newer ATV is likely to have higher rates because it costs more to replace. Additionally, the vehicle's intended use will play a significant role in the rate. An ATV used for farming has different risks than an ATV used for recreational purposes, and rates will reflect these risks. Your insurance broker will likely also ask for the ages and experience levels of the vehicle's primary drivers. This information will help assess the risk of accidents and injuries. 
Tips for Selecting the Right ATV Insurance
Choosing the right policy for you and your vehicle is essential for receiving maximum protection. Here are some guidelines for choosing the right ATV insurance policy:
Check with local regulations. Some jurisdictions and local governments may require certain coverages and minimums, though this is uncommon. Regardless of legal requirements, with approximately 10.5 million households owning ATVs, protecting your vehicle and your loved ones is essential.
Understand coverage options. Before purchasing a policy, it is important to have a full grasp of the available coverage types. Familiarize yourself with liability, collision, and comprehensive coverage options. Be sure to understand what each one involves and start considering which coverage types will most apply to your situation. Some insurance companies may offer additional coverage options like uninsured motorist coverage or roadside assistance. As you research, think through what add-ons you may want to consider.
Assess your budget and coverage needs. Set a budget for your ATV insurance policy that you are comfortable with. As previously stated, this insurance is typically cheaper than normal auto insurance. After setting a budget, assess your coverage needs. Take into account your vehicle's usage patterns and typical riding environment. If you use your vehicle for recreational purposes on extremely rugged terrain, your policy needs will likely differ from an ATV used for farming in a relatively flat field.
Consider your ATV's age and value. As you start to compare policies, consider your ATV's market value. You may want more coverage if you have a newer, more expensive ATV.
Compare multiple insurance quotes. Request quotes from multiple insurance companies. Compare the coverage limits, deductibles, and rates. Additionally, read reviews of each insurance company to ensure you are choosing a trusted advisor.
Conquer the Trails with Confidence
When protecting your ATV adventures, trust the experts at Masters Insurance. With over two decades of experience serving Indiana and Ohio residents, we're your partners in securing the right coverage for your ATV. Request a quote, explore your coverage options, and experience the difference of choosing Masters Insurance for your ATV insurance policy. Your adventures await; we're here to help you navigate them safely and confidently.